Developing World Immersion Programme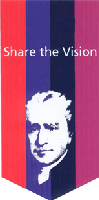 The Immersion Programme focuses on providing students and teachers of the Christian Brothers' schools in Ireland with an opportunity to visit a developing world setting in a spirit of "being with people". In so doing they become aware of the issues associated with poverty and justice in both the developed and developing world. The Immersion Programme was established in 1999 and has been expanding across the network in Ireland ever since.
Groups comprising 6-15 senior students and accompanying teachers from Christian Brothers' secondary schools travel to India, Zambia or Bolivia to work with orphans, street children, people with disabilities, the aged, early school-leavers and also assist with community projects. 34 schools are now participating in the Programme – the largest such programme in Ireland.
Life Changing Experiences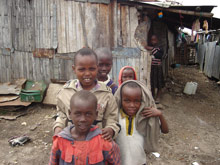 The programme is centred in the desire to have meaningful experiences rooted in human relationships. Over a two-week period in India, Zambia and Bolivia the school group of approximately two teachers and ten students immerse themselves fully in the daily lives of the local people, visiting and helping in schools, hospitals and homes, followed by time for reflection.
Overall Aim
The Developing World<![if !supportFootnotes]>[i]<![endif]> Immersion Programme aims to increase the desire and capacity of students and wider school communities from the Edmund Rice Network in Europe to act in solidarity with others for a more just world.
We aim to do this by providing senior cycle students from these schools with structured opportunities to engage empathetically with local people in the Developing World and embedding this experience in a programme of Christian reflection and development education. By facilitating a deepening of the participants' understanding of their faith and a growth in their sense of God we aim to increase their commitment to being people who work for real change in our world today.
Aims
Development Education
<![if !supportLists]>1. <![endif]>Enable an understanding of poverty and injustice among students
<![if !supportLists]>2. <![endif]>Facilitate the development of key skills, such as critical thinking and the linking of action and reflection<![if !supportFootnotes]>[ii]<![endif]>
<![if !supportLists]>3. <![endif]>Provide an opportunity for students to build on their understanding of human rights, justice, development and environmental issues gained from across a range of school subjects
<![if !supportLists]>4. <![endif]>Raise awareness in students of their own potential to act on developing world issues from Ireland and facilitate this involvement
<![if !supportLists]>5. <![endif]>Motivate and equip participating students and teachers to transfer what has been learned through the Immersion Experience to issues of justice arising in their local communities
Faith Development
<![if !supportLists]>1. <![endif]>Give participants an opportunity to celebrate and radically live the counter-cultural values at the heart of Christian Brothers' schools; values that challenge school communities; students, parents and teachers to seek change by living more compassionate lives in solidarity with others
<![if !supportLists]>2. <![endif]>Invite students to engage in 'living faith through working for social justice" <![if !supportFootnotes]>[iii]<![endif]> and so to re-connect with a faith lived in family life and in local parish in a more urgent and more mature way
<![if !supportLists]>3. <![endif]>Foster compassion and solidarity in the participants
<![if !supportLists]>4. <![endif]>Facilitate an experience which will bring them in touch with the vulnerability, powerlessness and need for God that we believe in is inherent in the human condition
<![if !supportLists]>5. <![endif]>Provide an experience of life-giving community where the dignity and giftedness of all are respected
<![if !supportLists]>6. <![endif]>Provide students with an opportunity to live out the heart of Christ's message: the call to love others
Personal Development
<![if !supportLists]>1. <![endif]>Allow students to become aware of the range of their skills and talents
<![if !supportLists]>2. <![endif]>Facilitate the growth and development of students' skills and talents
<![if !supportLists]>3. <![endif]>Inform choices in relation to choice of further study/ career.
Host Communities
<![if !supportLists]>1. <![endif]>Make a positive contribution to local host communities through collaboration and participation of students in actions that address identified needs
<![if !supportLists]>2. <![endif]>Ensure that students recognise and respect the dignity and giftedness of host communities
<![if !supportLists]>3. <![endif]>Facilitate an empathetic engagement of participants with the reality of life from the perspective of those in the Developing World.
Multiplier Effect
The students referred to above are the students who participate in the Immersion Programme with a visit to the Developing World.  They will be selected on the basis of their capacity to influence change within their peer group and their wider school community on their return.  Where possible, development education issues will be addressed in full classes, not just with those travelling. Feedback to parents, board of management and other sponsoring bodies (eg local parishes and businesses) will be encouraged.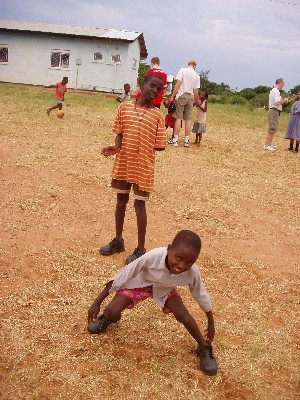 Objectives
To provide opportunities for groups of students (up to 12?) to travel for 2 weeks to a developing country and work alongside local people in a project identified through the Edmund Rice Network.  To provide development education which places overseas experience in context.
<![if !supportLists]>·

<![endif]>
To integrate prayer and reflection as part of group activity before, during and after the overseas visit
<![if !supportLists]>· <![endif]>To provide training in journal writing, personal reflection to the students
<![if !supportLists]>· <![endif]>To engage the regional leadership of Christian Brothers in each area we make contact with (eg Africa, India) in our overall programme planning
<![if !supportLists]>· <![endif]>To ensure individual schools engage fully with the local contacts in their Immersion location as part of the planning process
<![if !supportLists]>· <![endif]>To provide post-trip workshops to students and teachers to plan their follow-up actions with the wider school community
Guiding Principles
In seeking to achieve all of the above we understand that
Critical thinking and action based on reflection are essential elements in ensuring the full potential of the Immersion programme is achieved.

 

To build on the opportunity the Immersion programme allows to witness injustice, a critical next step is learning how to ask questions to understand the underlying causes of poverty.
A key measure of the success of the Immersion Programme is the extent to which it sparks a desire for further involvement among the participants. The Edmund Rice Network has a range of other opportunities through our youth ministry programme to allow students to build on what they have experienced both locally and in the developing world eg Edmund Rice Voluntary Service Programme, Edmund Rice International Internships.
<![if !supportLists]>· <![endif]>The Immersion Programme will be most effective  in developing faith where it build on a faith that has been explored in day-to-day school life in Religious Education, through social justice programmes like the Edmund Rice Awards and Edmund Rice Camps.
In providing an Immersion Programme for young people, we cannot know when the faith developments we hope for may happen.

 

We can aim to create space for the Spirit of God to work.
<![if !supportEndnotes]>
---
<![endif]>
<![if !supportFootnotes]>[i]<![endif]> We recognise that there is a debate around appropriate terminology for the Developing World.  Possible alternatives include Global South or the Majority World. We use the term developing world conscious that it has limitations.
<![if !supportFootnotes]>[ii]<![endif]> We understand action and reflection to be best linked in a cycle:  reflection takes place on action and leads to further action, informed by the insights gained by reflection on the initial action
The programme is about
"Being with" and not just "Seeing and passing through"
"Come and Be" rather than "Come and See"
The students and teachers travel as pilgrims rather than tourists, where daily reflection on their experiences is essential.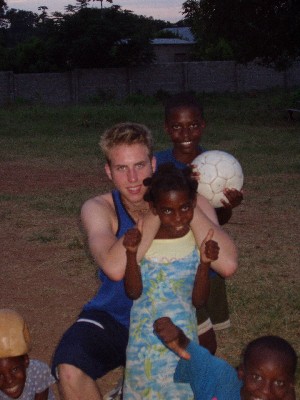 Training
Teachers undergo a period of induction and training prior to their schools travelling abroad. A training programme is in place for students and meetings are arranged for reflection and debriefing on return.
Linking with their School Curriculum
The teachers leading the school's involvement in the programme endeavour to involve the students in a development education programme integrated with their curricular work. This includes the study of important issues, such as Third World Debt, unjust trade practices, the causes of poverty, care of the environment, equality and gender discrimination, child labour, racism, asylum seekers and migrant workers and the arms trade.
The opportunity to explore these development issues in an experimental way and to visit a developing country encourages and inspires students to take action at a personal and local level.
Immersion Locations:
Groups of 6 -15 senior students from 34 secondary schools in Ireland have travelled to:
Indian bases

at Mumbai, Asansol, Kolkata, Chandigarh, Gujarat, Goa and Shillong

Zambian bases

at Lusaka, Lukulu, Kabwe, Kasama, Mongu, Livingstone, Mazabuka and Mufulira
Immersion into the Future
The Immersion Programme is expanding to include East Africa and South America.
Finance
Each immersion group raises its own funding and surplus funds are donated to various outreach projects at immersion locations.
Travelling groups are not donor groups. However donations can be made in a sensitive way to host projects in Zambia or India.
Management of the Programme
The Province Leadership Teams of the Christian Brothers hold the ultimate responsibility for this Programme.
The management of the Programme is devolved to the Management Committee of the Edmund Rice Centre and its Director.
A Co-ordinator is responsible to the Director of the Centre for the day-to-day operation of the Programme. A steering committee guides the progress and development of the programme.
Silent Challenge
Immersion experiences throw out a silent challenge. Our students who have travelled have lit a special candle – they have entered a space in another's heart where nobody else has been before.
They have brought joy and lit silent fires. They saw beyond the mundane routine and were changed for life.
On return to their home place their experiences impacted on their own schools. It made a difference touching deeply into the lives of fellow students.
---
Immersion Information:
Edmund Rice Schools Trust (NI)
Developing World Immersion Programme,
Edmund Rice Centre,
North Richmond Street,
Dublin
Email:
Edmund Rice Schools Trust (NI)
Photos