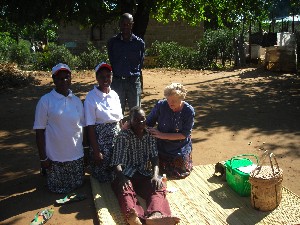 St. Francis Day Care Center
ACTIVITIES FOR ST. FRANCIS CARE PROGRAMME
Group Clinics
Every day, two teams of nurses go out to designated areas to do group clinics. Each area is visited every two weeks and caters for forty group clinics per month. The nurse/counsellors treate opportunistic infections at the group clinics and visit the homes if patients are too ill to walk to the clinic. Since 1994, eleven thousand (11,000) patients have been cared for at our mobile clinics.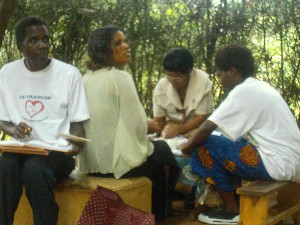 Procedures At Clinics
The procedures at clinics include: opening prayer, physical exercises, health talks examination of patients, dispensing of medicines and distribution of food supplements. The team of qualified nurses and Care Supporters visit bedridden in respective homes on the same day.
OTHER DAY-TO-DAY ACTIVITIES
Voluntary Counselling and Testing (VCT)
The Centre has a Voluntary Counselling and Testing facility, which counsells and tests blood samples for HIV. The Programme targets 100 people every month through VCT mobilization strategies. The patients under HBC have benefited most from the VCT activity as it has been acting as an entry point for Anti-Retroviral Therapy treatment for HIV and AIDS.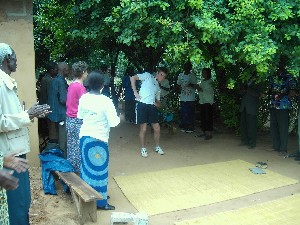 Basic Nursing Care
Basic nursing care is provided through home visitations made by 75 trained community volunteers (known as Care Supporters). The Care Supporters provide health education to family members or buddies. The dedicated Care Supporters work on a voluntary basis but receive a small allowance to show appreciation.
Pastoral Care
Pastoral Care is also provided to lift the spiritual growth of patients (mostly bedridden), priests, pastors or church elders are often called to give spiritual guidance and prayers for the patient.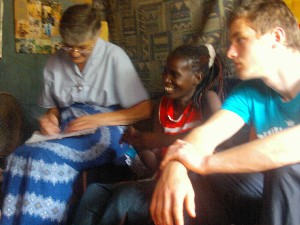 Income Generating Activities (IGAs)
In the efforts to make the Project sustainable, the patients with the help from Care Supporters carry out income generating activities. The funds that are raised are very minimal to meet the needs of all patients. The following ventures are under taken; chicken rearing, gardening, tie and die, small Shift shops.
Orphans And Vulnerable Children
The Programme cares and supports 1800 orphans and vulnerable children. Nutritional support, medical support and school requirements support are among the services being offered to the vulnerable children
If you would like any further information, please email us Abbey Zambia Project
---
Information:
ST FRANCIS CARE PROJECT FOR HIV AND AIDS
P O BOX 60496
LIVINGSTONE –URBAN
Zambia
Telephone No. 03 321655
Fax: 03 321735
Email: sfhbc@zamnet.zm
Photos