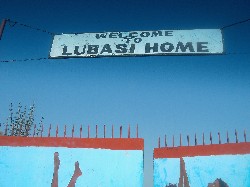 Lubasi Children's Home
Lubasi Home is located in Livingstone (near Victoria Falls) in Zambia. It is a residential home for orphans and street children aged 5-10 years old on admission. Lubasi Home provides care for these boys and girls until they are able to sustain themselves or be rehabilitated into wider families.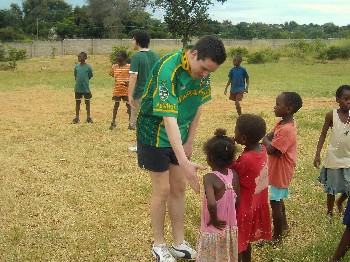 This is a community-based project initiated by Livingstone residents and entirely dependent on local and international voluntary donations and fundraising efforts. It does not have any religious or other affiliation
All the children come from very poor backgrounds and most are double orphans. With medication and good food, their physical condition has improved fantastically and they have settled down well at Lubasi. They started at a local primary school in July 2002, many never having been to school before. Uniforms and school fees were provided through a church agency that helps orphans in Livingstone.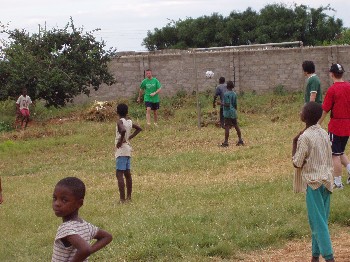 One of the children is very educationally retarded, and is being sent to a boarding school in Choma (180 km from Livingstone) for children with special needs. He will be at Lubasi in the school holidays.
Selection of children is done by the officers of the Social Welfare Department, who interview the remaining family members or whoever is looking after the child if at all, and ascertain that there is no one in a position to support the child. Children are recommended for selection by various community organisations working with AIDS victims and orphans. One of the children had been living on the street for 4 years. Boys and girls are admitted. If family members who can care for the child are later found, the child may be released to the family, as happened in the case of one boy who left us to live with an uncle in Lusaka.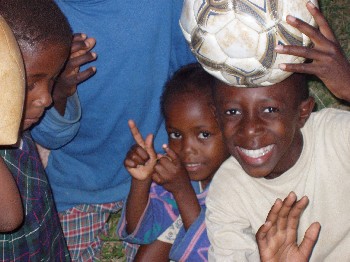 Although Lubasi Home has no religious affiliation, the members of staff are all Christians from various churches and the children are being brought up in a Christian atmosphere.
Lubasi Home is in Maramba, opposite the Maramba Market, where almost anything can be bought.
Abbey Christian Brothers' Grammar School has visited Lubasi on each occasion that they have been out in Zambia. They spend time with the children, playing football, playing games etc for a few hours each day. These visits have had an effect on each Abbey member.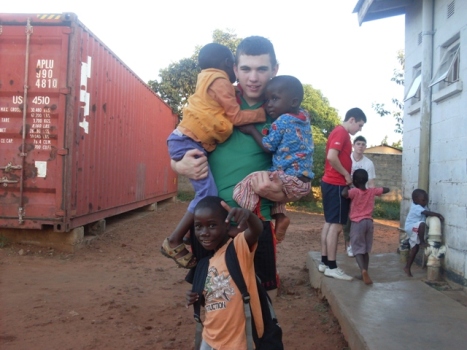 If you would like any further information, please email us Abbey Zambia Project
Photos